Dining in Vouliagmeni Athens


'Adam &Eve' Restaurant

In winter, its bright and colourful décor resembles a homey dining room, while in summertime, on the veranda, dine with a background of the panoramic sea views and memorable colourful sunsets.

Recipes are borrowed from Greek traditions and sparkled with creative, modern twists, favoured by the prominent locals and epicurean travellers.



Lounge Bar

A cosy, homey lounge – right out of a scene from Friends – where you can grab a nibble on a chic snack, or sip a cappuccino or a glass of wine, while you enjoy the panoramic sea view amid the colourful décor.



Pool Bar

Vouliagmeni Suites' Pool is the perfect spot for enjoying a cooling breeze on a hot summer day in Attica. The Pool Bar is a heaven of tranquillity; Its half-sunny, half-shady terrace overlooking the sea makes it an idyllic spot for settling in to read your favourite book, while seeing how long you can make your exotic cocktail last…
---
DRESS CODE
Daytime: Resort Casual. Cover-ups are required for breakfast and lunch. Footwear is required in restaurants & bars at all times.
Evening: Smart Casual. Gentlemen - Long trousers in restaurants & bars.
---
Book Online
or Call +30 210 8964901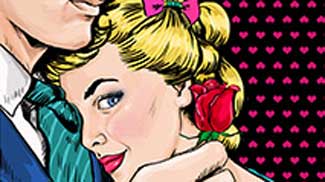 Be My Valentine!
Valentine's getaway with romantic dinner & free services in the heart of Vouliagmani!
Check menu here
---
Special Dining
Our chef will be happy to assist you with any special meal requirements for children, allergies, health reasons and religious purposes:

- International delicacies can be specially imported for you, just let us know in advance

- Healthy diets can be created and special lunch baskets prepared

- A variety of themed dinners can be arranged

Please contact:
reservations.vs@grecotel.com
---